Food is the substance providing nutritional support for the body but it also portrays cultural symbols which contribute in building the collective consensus and unique identity for every society. Often food communicates a special meaning or message. If you are familiar with traditions and customs in Afghanistan and Central Asian Countries, perhaps you know Samanu; a very popular dish used to be cooked for public holy days.
Samanu is a combination of cooking oil, preferably ghee oil, germinated wheat and wheat flour prepared in a large cast-iron cookware especially for Nawruz or Eid days. The germinated wheat is the main ingredient and gives it a special sweet taste. The wheat is soaked in an open pot for two or three weeks until it grows long. Then the green part of the stem is removed and the rest should be dried out in the sunlight. When the dried wheat germ is ready, then you can go for cooking Samanu. Normally it takes between 5-8 hours and probably no one can make it alone because it needs lots energy to wiggle it well for many hours.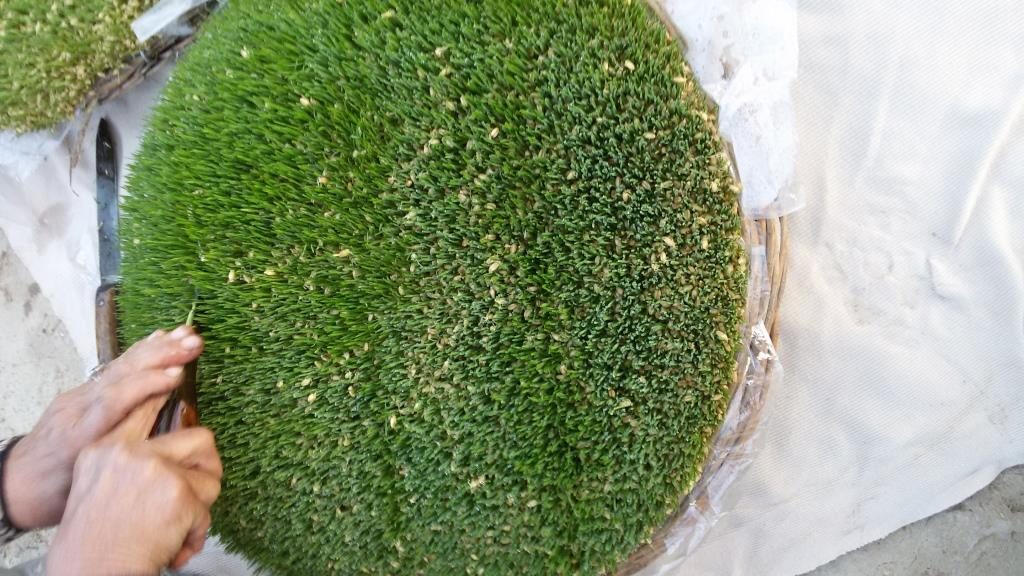 There are different myths about and it is believed that Samanu is the most energetic food among all foods. This is why; Samanu is symbolizing power in New Year's Haft-Seen (Seven Symbolic Items) table. However, Samanu has lots nutritional benefits. According to PARSITEB Research Magazine which provides online medical advice for herbal and traditional medicines; Samanu is full nutrients, proteins, vitamins, calcium, potassium and many other elements necessary for the body. Therefore, in ancient times, Samanu is not considered only as a food but also herbal medicine to cure diseases.
In Afghanistan, particularly in Kabul and Northern provinces, there is a special song which used to be sung by women while cooking Samanu. The song is very popular and recently published in primary school books:
Samanak is boiling and we are stirring it
Others are asleep; we hold daf and playing it.
Samanak is our vow to welcome the spring
It is our banquet and whole night we will sing
We enjoy because It is only once in the year
And nobody knows who are there until next year: