Offering assistance and aid in times of grief and hardship is an integral part of Afghan culture. These assistances often come in both spiritual forms such as condolement and giving solace, and material forms such as providing financial aids to the affected families in their community.
This summer, thirteen provinces of Afghanistan, mostly in the country's north, are affected by floods following days of torrential rain. Flash flooding hit Kohband district of Kapisa too, washing away homes and farms and leaving tens of families displaced. "They were mostly farmers and workers who were already struggling financially." Said a Kohband resident.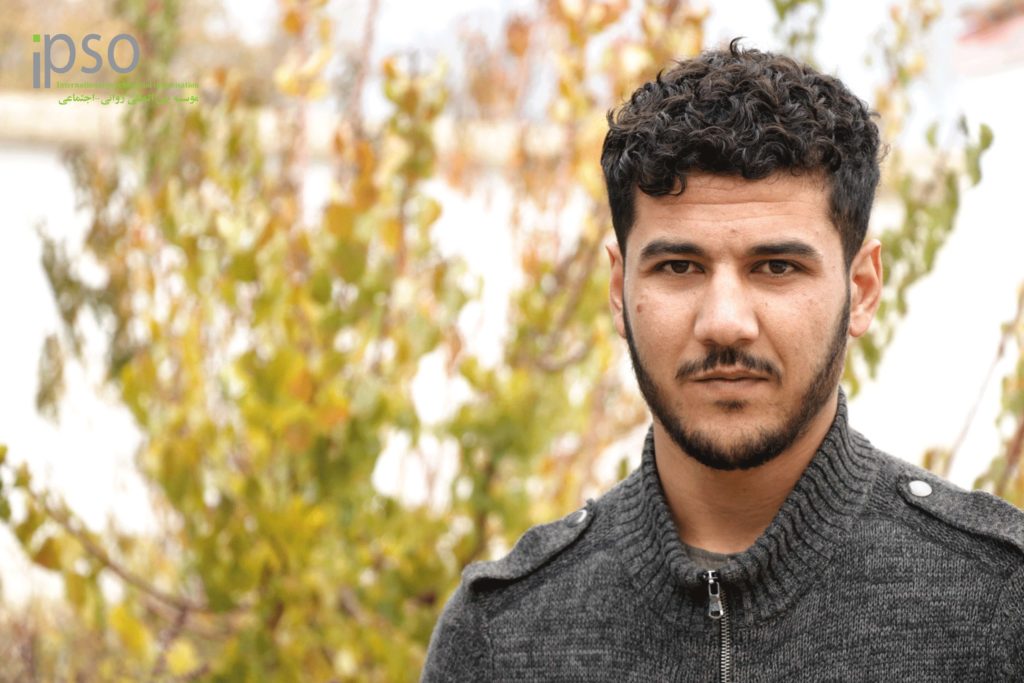 Many groups and organizations rushed to help the affected people across Afghanistan, but what stood out in Kapisa is that it was young people who took the initiative. Zabihullah, 22, is a university student at Alberuni University in Kohestan district of Kapisa. He is passionate to work in the community and has been volunteering for different initiatives and causes for the past two years in Kapisa.
"This year's flood was unexpected. It damaged a lot of houses and farms in Kapisa and injured many people." Said Zabihullah. "When I heard that the flood hit Kohband, I became restless. I needed to do something even though Kohband is far from where I live."
Zabihullah could not wait much as it was a matter of life and death. "It was an urgent case. Affected people had no shelter, food and first aid. Any negligence and hesitation could compromise a life." He said.
However, Zabihullah needed to mobilize people and efforts that could sometimes be a challenge especially when you are a young person and have not as much influence in a traditional community. But he is an experienced young person and has his own network that would come in handy when needed.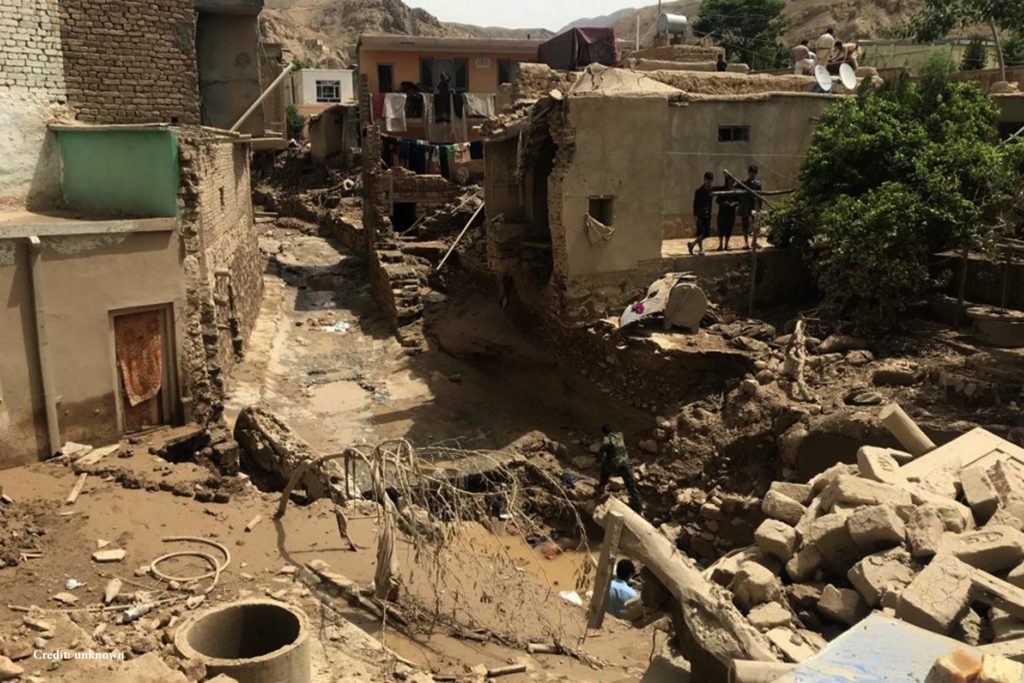 "I could not just do anything on my own. I needed a team, an active team of energetic and dedicated young people. Therefore, I straightaway contacted my friends whom we used to volunteer together in previous programs. After explaining the situation, at least 11 volunteers joined the team, each of them, later on, brought many others."
The young volunteers first started to inform people about the problem. "The flood in Kapisa did not get as much media attention as other provinces, so almost no aids had been distributed until then, therefore we needed to raise awareness as well." Said Zabihullah. "We are divided into different groups and reached out to people in many villages of Kohestan district to inform on the ground. We also made a website named 'Help for Parwan and Kapisa' to accelerate awareness for those who have access to the internet."
Trust building is another issue that Zabihullah and his team needed to deal with as young people. Do people trust a bunch of young people to collect and distribute aids? Are they capable of managing it? How accountable and transparent are they? These are the questions that Zabihullah and his team needed to answer.
"This was the most challenging part. We needed to prove that we can be trusted and counted on." Said Zabihullah. "Therefore, we tried to be very organized and disciplined in our words and actions when reaching out to people. For instance, we kept the records of collected and distributed items and made it available to the public to ensure transparency."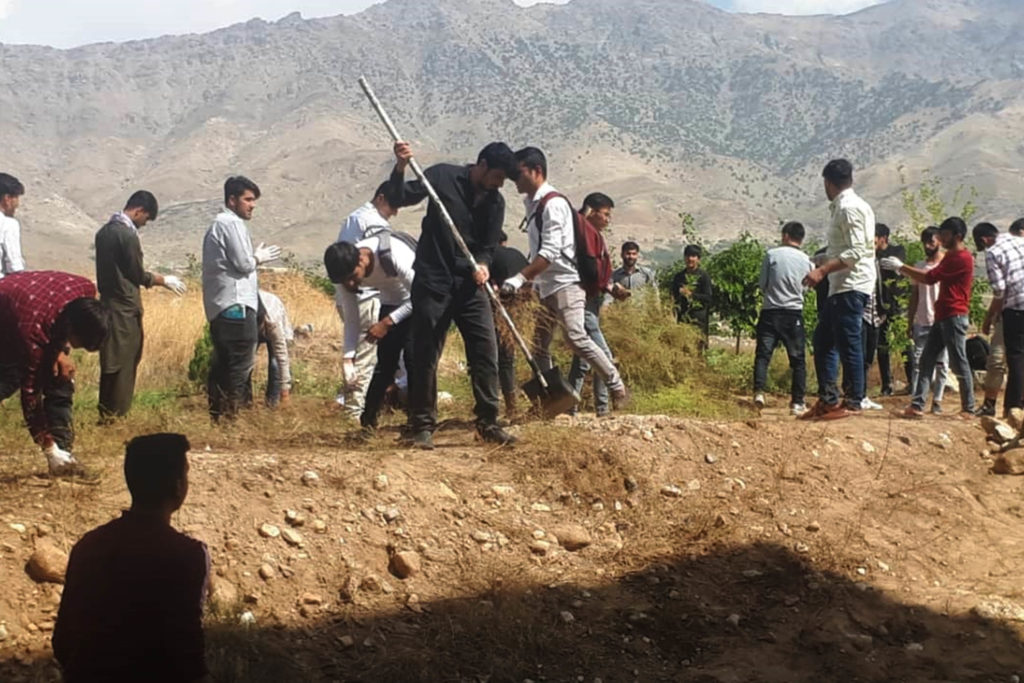 Zabihullah and his team managed to gather a considerable amount of aids which included cash, foodstuffs, clothing and first aids. They covered many affected families in Kohband district with aids. But what is more important about their work is that they inspired and encouraged many other groups and big organizations to take action too.
"In our first batch of aids, we could cover only 11 affected families who needed the aid urgently. This was not big but that encouraged others to step in," said Zabihullah. "Many other volunteer groups, organizations and even government authorities delivered their aids afterward that covered tens of other families."
Zabihullah has learned a lot from this experience. He is glad that he could build community trust in his team and he is eager to keep this network of young volunteers intact and active for future programs that he has in mind.
"I learned that young people can make a big difference in their community. They have potentials and all they need is a motivation and a platform to work together." Said Zabihullah. "Community should trust young people and their potentials for change but we should not forget that we, as young people, should work to acquire this trust and I am glad that we could do that. My plan is to keep this team alive and work on other community programs as well."