"Together We Are Strong" was the theme of a conference held On December 5, 2019 in Kabul, bringing together more than 50 young leaders from 10 provinces for discussions and exchange with the aim to inspire each other. The conference was part of the Young Leaders program initiated by Ipso in 2019 in recognition of the dynamism of the young generation as a positive force in Afghan society.
In a society in which young people often do not express themselves out of respect for elders; it is important that the voices of young people be heard. In the belief that the present generation of young Afghans have an important role to play within their families and communities, many of which face serious social and economic challenges, young volunteers are working out of Ipso's Cultural containers in 10 towns and cities across the country to promote a positive message about hope through change. In each location, young women and men are nominated as Young Leaders and given the responsibility to engage in their respective communities and to facilitate discussions on a range of topics that are relevant to their daily lives and also implementing social community projects which improve the life in the community.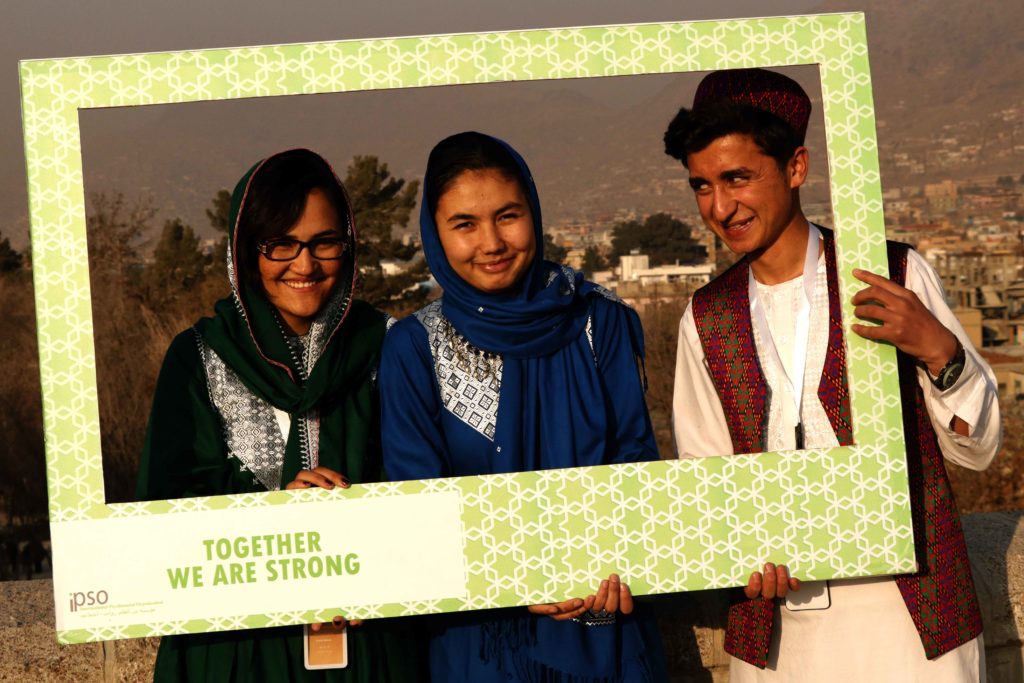 The experience of the Young Leaders initiative to date has been positive.Altogether 145 Afghan youths between the age of 16 and 22 have been trained by Ipso's social and cultural containers in ten provinces of Afghanistan, 72 of the participants being girls and young women. After completing their 8-week training, these Young Leaders have engaged in community projects with 2500 participants: youths, adults and their families. They encouraged positive change in their communities such as living peacefully together, and supporting and caring for each other and their environment.
Introducing the Young Leaders Program at the conference, Mr. Samiullah Totakhel, project coordinator of socio-cultural project, said: "They [young people] have ideas but sometimes they don't have plans and a stage for execution. But our containers worked with them for shaping their ideas and giving them space to implementations, that's why today we have them in our conference with the ideas the implemented within their communities"..
"The container teams conducted extraordinary trainings for these young leaders on identifying the values and strengthening the social connections in order for them to address their problems through developing and implementing their community projects." Said Naim Karimi, technical supervisor of the program.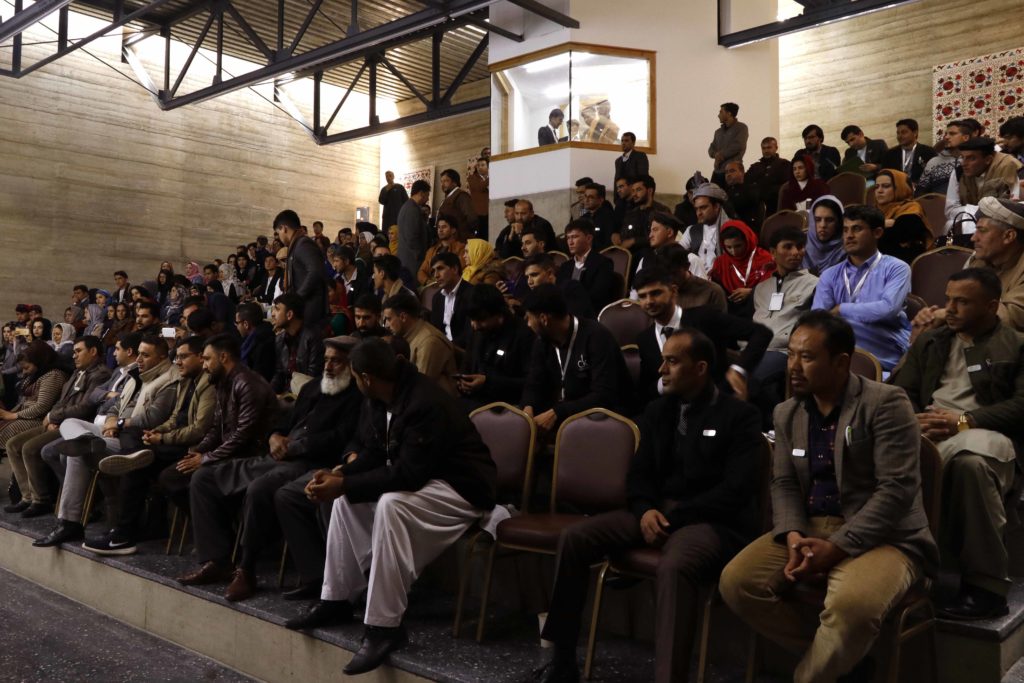 During the conference, the young leaders also had the chance to share their experiences of working in the community and how it influenced their own lives and also lives of others.
Since the start of the program, the young leaders across ten provinces have designed and implemented tens of small community projects. "The biggest changes start from the smallest steps", said a young leader from Balkh in the conference.
Young leader have worked on the variety of topics so far including violence reduction, promoting empathy and environmental care.
"We must start with empathy. Without empathy, we cannot understand each other's problems and work together to solve them." Said a young leader from Kapisa.
Through the community projects, they have tried to bring changes at personal, interpersonal, family and community levels.
Young leader Erfan Danish, who attended the conference, said: "As a young leader, I learned a lot, hoping to share it with others. In my opinion, without positive knowledge, it is difficult to bring about positive change."
"The Young Leaders program made the biggest change in me personally." Said another young leader from Herat.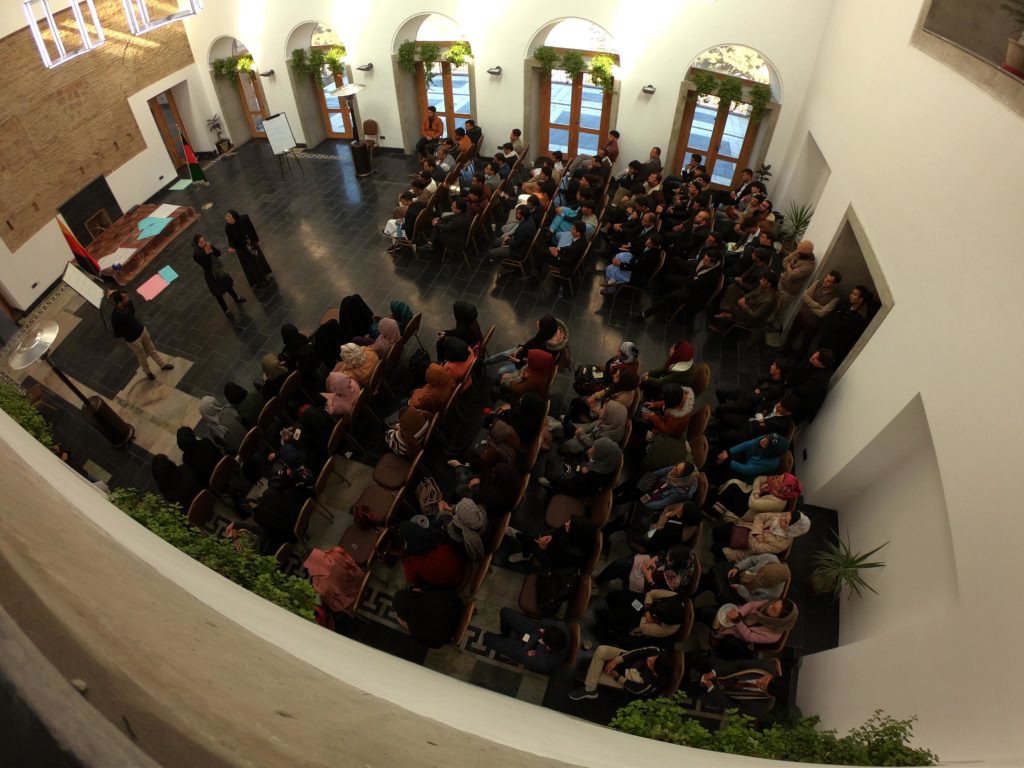 A young leader from Kabul said about the impact of their community project: "We were able to foster an atmosphere of understanding, trust and support among the family members of our participants."
Nangarhar young leaders gave a live performance during the conference to raise awareness on the importance of environmental care as part of what they did during their community projects back in Jalalabad city.
Young leaders who graduated from the program aim to continue their activities in close cooperation with IPSO. "This is not the end of our work, but the beginning of a bigger movement and a wider impact." Said a young leader from Bamyan. "Our next step is to expand our network and develop our community projects in more distant more excluded areas." Said a young leader from Jawzjan.
Participants also enjoyed local music, documentary screening, art exhibition and live painting sessions during and at the end of the conference.