Town Crier (or Jaar-chi in Dari) is a person who makes public announcements in the streets. The history of announcers goes back to ancient China when the monarchies used to recruit several men for announcing Royal Proclamations, curfews, market days, local government bylaws, executions, criminal punishments, adverts, etc. At the time of common illiteracy, these announcers were one of the few possibilities to spread news and information. Just a few decades ago, in Kabul and other cities, people were quite familiar with them. In Bamyan, one man successfully managed to keep this profession alive.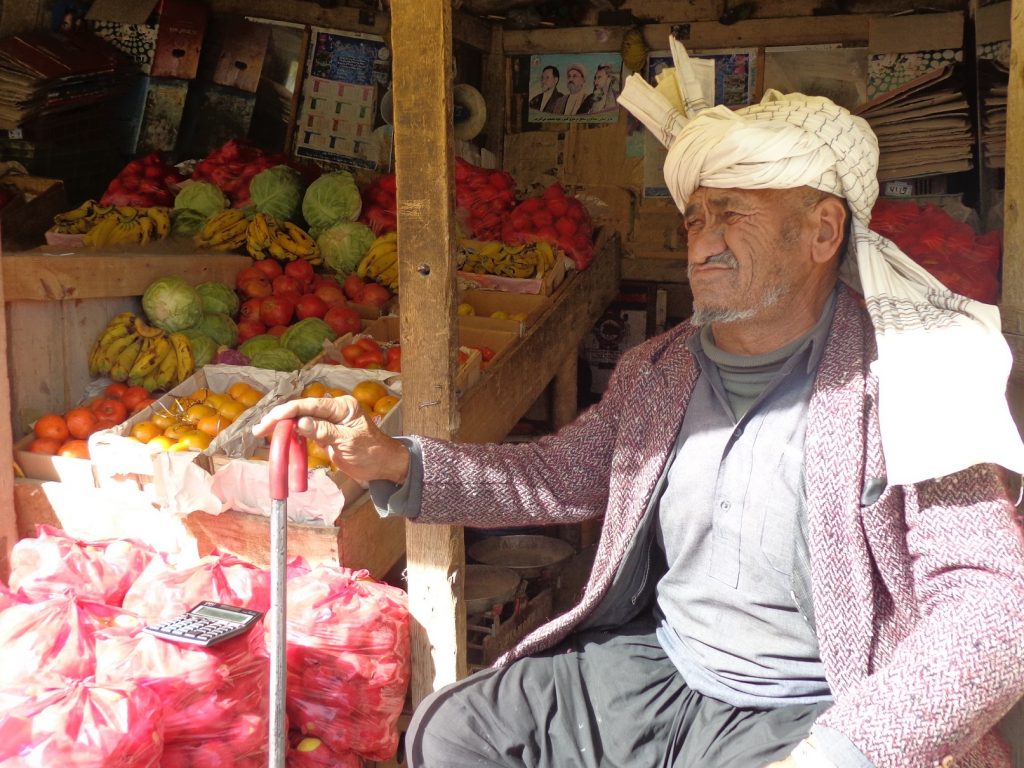 People call him "Londoni" which means "The Londoner". However, his real name is Jumakhan. For decades he has been announcing government decrees, upcoming events, lost and found notices and other advertisements in the bazaar of Bamyan. People who live in Bamyan Khan are familiar with Londoni and the way he used to announce the adverts. According to locals whenever there is a declaration that should be announced in the city or in nearby villages, instead of radio or local media, people still prefer to go to Londoni for the announcement.
We found him in his vegetable shop sitting together with his friends. His friend says, he is an affectionate and friendly man, with a good sense of humor. He sells vegetables, but if he receives a task for an advertisement during the day, he takes his mobile loudspeaker and announces it everywhere in the city. People usually passionately gather around him and ask him "What is going on Londoni?"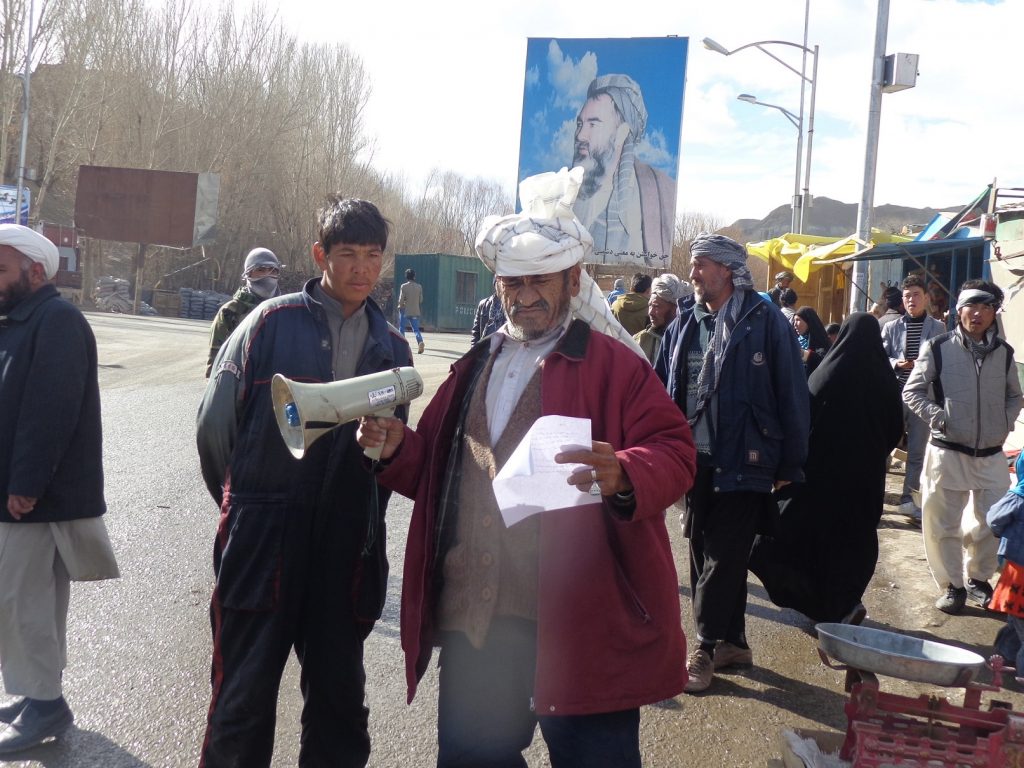 "When I started my job as a newsman in Bamyan, the town announcer was the only way to inform people about events. After announcing some news I became famous. In that time I had to memorize everything. Now it is easier to bring everyone the news, and ads. It is written on paper and I read the announcements to the public."
Currently, he has clients from government's offices, non-government organizations, families and individuals. "For every announcement I receive 200-500 Afs", says Khan "I am happy with my job, but recently I became weak, sometimes I feel pain in my legs and waist but I will do my job until the end of my life."
Interesting is how he received his name: Sometimes when he is happy he imitates BBC's news-presenters while announcing. Therefore people compare him with the BBC and call him "Londoni".  Juma Khan Dreams to see his country is peace and prosperity and he will never leave his beloved Bamyan, as he says.