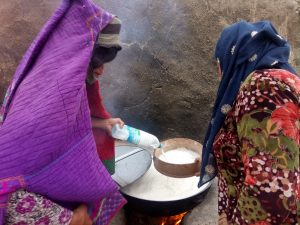 In the midst of mass unemployment for men in Afghanistan, in a rural part of Jawzjan province, a successful business is initiated. The rest of the country is suffering from rates of unemployment as youths graduating from University are struggling to find jobs while those with jobs are struggling to make ends meet. It has always been down to the men of the families to dominate the public sphere and create a successful business to support their families whilst the women manage the domestic sphere. This trend, however, is being challenged by the rising number of women who are now opening businesses. Khal Bano is a pioneer of working women in Afghanistan.
Khal Bano had everything set in place for her failure. She was an uneducated woman living in Charshanbe village located 11 kilometres to the east of Sherberghan city. She, like many Afghans this day, was a part of a poor household struggling to make ends meet. "Ten years ago, financially my family was living in a desperate situation and we were passing days with hardship", she reflected. "We were facing shortage of home necessities, which was a constant worry for me. I didn't know what to do, but I decided to find a way out to have better life."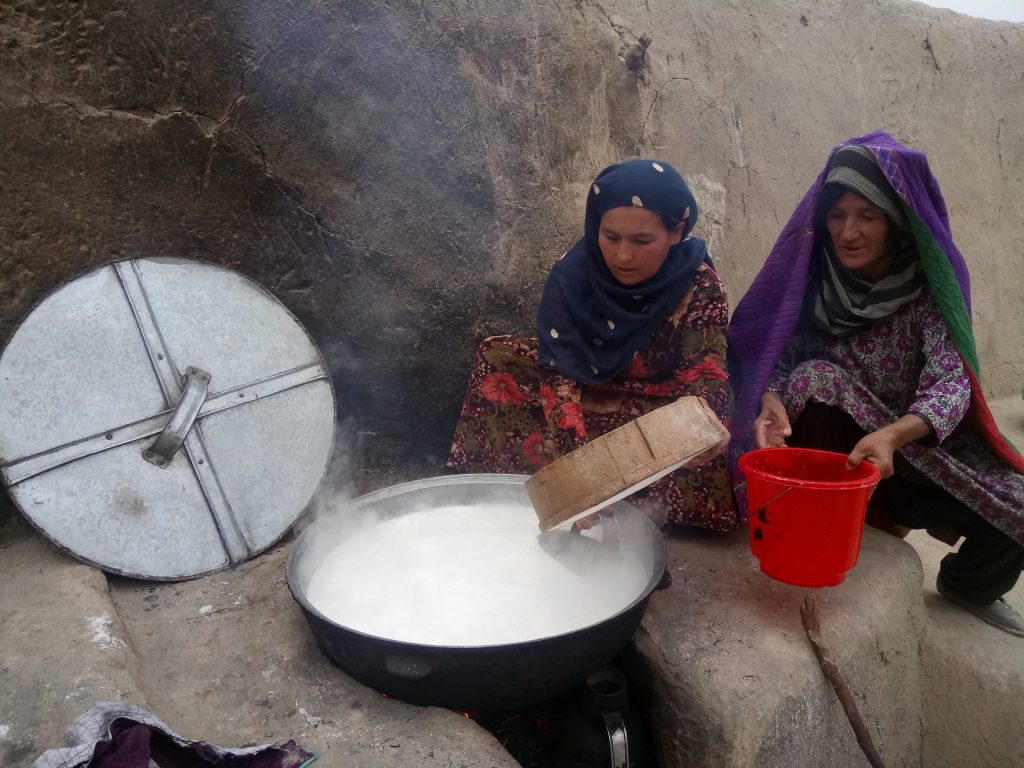 Her husband, Esmatullah, was working in Kabul in daily wages as labourer but he was not receiving enough money to feed his family. One night when Khal Bano's husband was back from Kabul, he talked to her about a salesperson that was collecting and buying milk from locals to sell as yogurt in the local bazar. The salesperson was content with his stable earning and was providing his family with a better life.
The story stayed with Khal Bano and after a few days she knew she could follow the salesperson's example. Her situation wasn't ideal. She did not know where she could get enough milk when she only had one cow which didn't produce a lot of milk. But she had to start from somewhere. The financial situation of the family was not getting any better so the thought of venturing out and starting a business was conflicting. Khal Bano discussed the idea with her mother who showed full support and encouraged Khal Bano to pursue the idea. Khal Bano made up her mind; she wanted to show the strength and capability a woman could possess. She would later go on to show a woman could help the family the same way a man can.
"At the beginning I started with my own cow", she explained. "I wanted to learn how to manage and run the business before thinking about expanding the milk business." This helped her keep things under control while learning about the market.
"Later, I started collecting milk from our neighbourhood", Khal Bano recounts. "Day after day my business was improving and I was becoming more hopeful for the future." Her business picked up and started going from strength to strength. She called her husband to leave his labourer job in Kabul and return to the village to help her.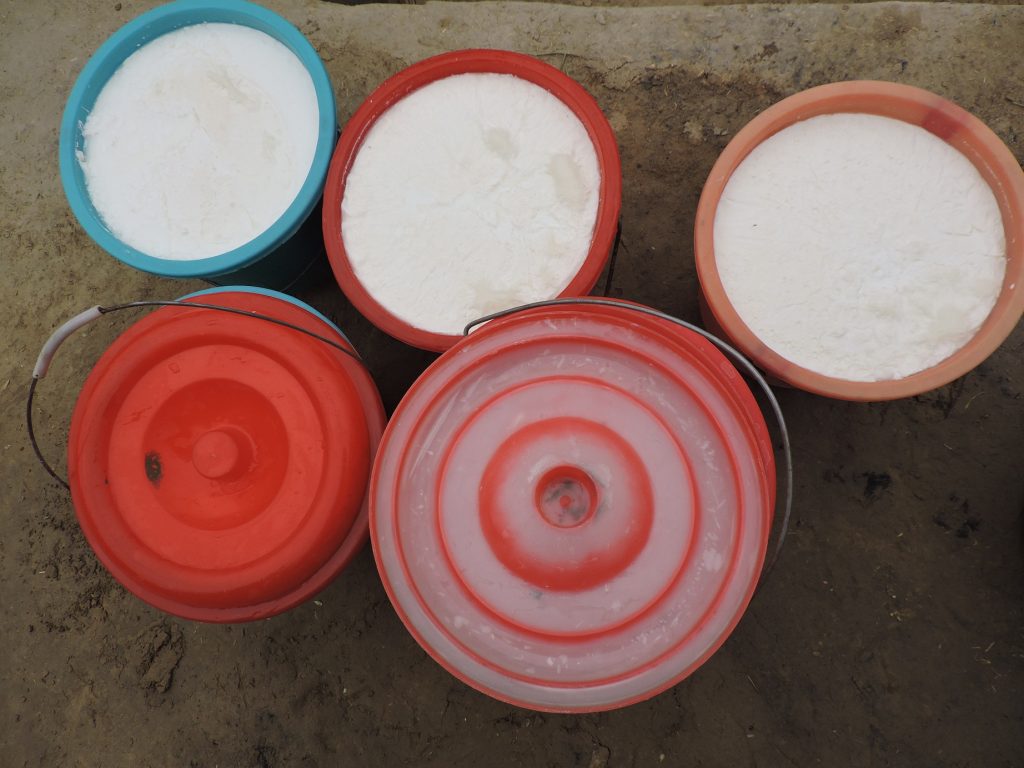 "On a daily bases I collect 300 litres of milk", she reports. "After several processes I make yogurt out of the milk. Once the yogurt is ready, my husband sells it to the locals and store owners."
It is needless to say that starting the business proved difficult at first. Khal Bano needed to learn how the process worked and who the potential buyers were. Meanwhile, Esmatullah was absent to continue working in Kabul in order to earn enough to help the family survive. As Khal Bano started her business Esmatullah left Kabul to come home and support his wife in her endeavour. The unconditional support of Khal Bano's family, especially that of her husbands, allowed the business to thrive and become profitable. Khal Bano is 33 years old and her business has now acquired loyal customers and has helped her community.
"From the time this woman started her milk and yogurt business, people are happy with her", Mohammad Halim, who is the resident of Charshanbe village, stated. "We used to take our milk to the city which is 11 kilometres away from the village, but now she is buying all the milk from us inside the village."
Noor Mohammad has been buying yogurt from Khal Bano for the last five years. He has dairy shop in Aqcha port and satisfied with the quality of yogurt he receives from her.
Khal Bano's successful business is a lesson to the unemployed youth of Afghanistan. "One of the reasons for the high rate of unemployment among youths is the lack of innovation and being dependable to others", Mohammad Aslam, business lecturer of Amir Ali Shernawaye University, says, "If a young people have business ideas and innovation, they would not be unemployed, and at the same time they would have several sources of income."
Khal Bano with her business initiation did not only change her family's financial situation and provided facilities for people, but she has gained social recognition and many of the residents of Sheberghan city know and respect her. She has shown how husband and wife can work together to create a stable income for the household. Khal Bano and Esmatullah broke the gender stereotypes that have stunted financial growth for so many families and individuals. Khal Bano's success is a result of determination, family support and the ability to take initiative.