Khisraw, 44, sits with his 3-year-old son outside their home, in a cluster of old tents held together by old blankets, and pieces of wood in the center of Kabul Afghanistan.
His family has long collected garbage throughout the city, sorting through whatever was useful enough to sell recycling the rest. "It was easy to sell plastic or whatever was useful enough and was able to earn up 300 to 400 hundred Afghani a day (5 to 6 USD)" says khisraw add that the lockdown forced most of his clients to stay into their homes.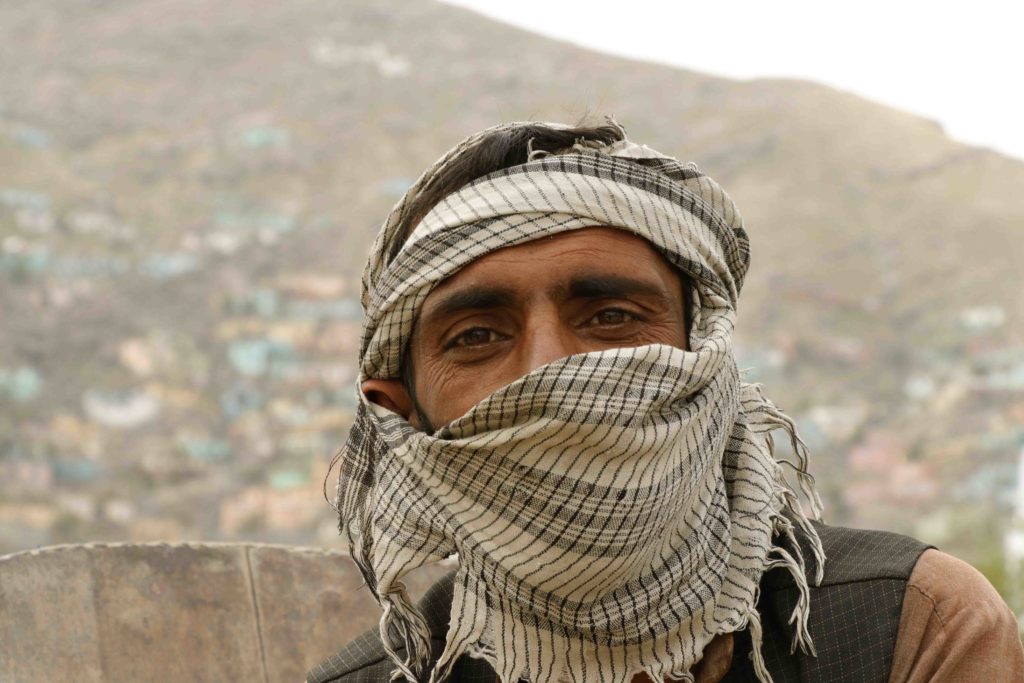 For the past month 44-year-old laborer who has long work collecting garbage battling with the fears. He says: "Staying home is an option I can't afford. It was different before the pandemic, I was able to provide for my family, but during this lockdown, I have nothing to provide food for my family."
The world food program found that the average price of cooking oil increased last month by 9 percent, while rice went up to 4 percent. The 4 percent difference is an amount that khisraw would previously earn in two days but now he is struggling to come up with entirely.
While Afghanistan has a strong culture of charity, people who have little will share what they can. The capital of Afghanistan Kabul with 6 million people are already going hungry. "During this pandemic, many charity foundations have donated the tents cluster with the food which helped us to fight with this situation."
Wahidullah Kochai 28 years old another displaced person in the cluster of tents says: ". We live in an Internally Displaced People (IDP) settlement where vulnerable people have been displaced here due to conflict and internal war. A lot of families who have many members are living together, which is a big problem since coronavirus can be simply spread among them people. But they may not die of the coronavirus, but they will certainly die of hunger due to the lockdown."
"The coronavirus outbreak already means hunger for many people in Afghanistan. Nevertheless, what is most important is to keep social distancing to keep ourselves safe from this virus Through public awareness sessions, we have learned about hygiene, and understood the need to adhere to safe practice such as social distancing." Explain Wahidullah.
"Social distance is the safe practice that I have done it so for while working, and it is very useful for me, and yet, luckily till now I didn't infect by the COVID-19." Conclude Wahidullah Kochai