Every morning, she used to wake up to an unpleasant smell spreading across their neighborhood. She was always curious and would ask her mother, "Mom, where is this bad smell coming from?", to which her mother had no response. However, Kreshma, a 23-year-old girl from Hamza Khel village of Kohestan district, is far from stepping aside from finding out the answer. She was constantly grappling with one question in her mind, "Why do people in her village do not care about the bad smell?" or "Am I to obsessive?". One day, as she walks along the streets near their house, a giant pile of wastes catches her attention. "This could be the answer," she said to herself. As she continues to walk, she notices more and more piles that have been gathered for years. The young curious girl decides to do something about it.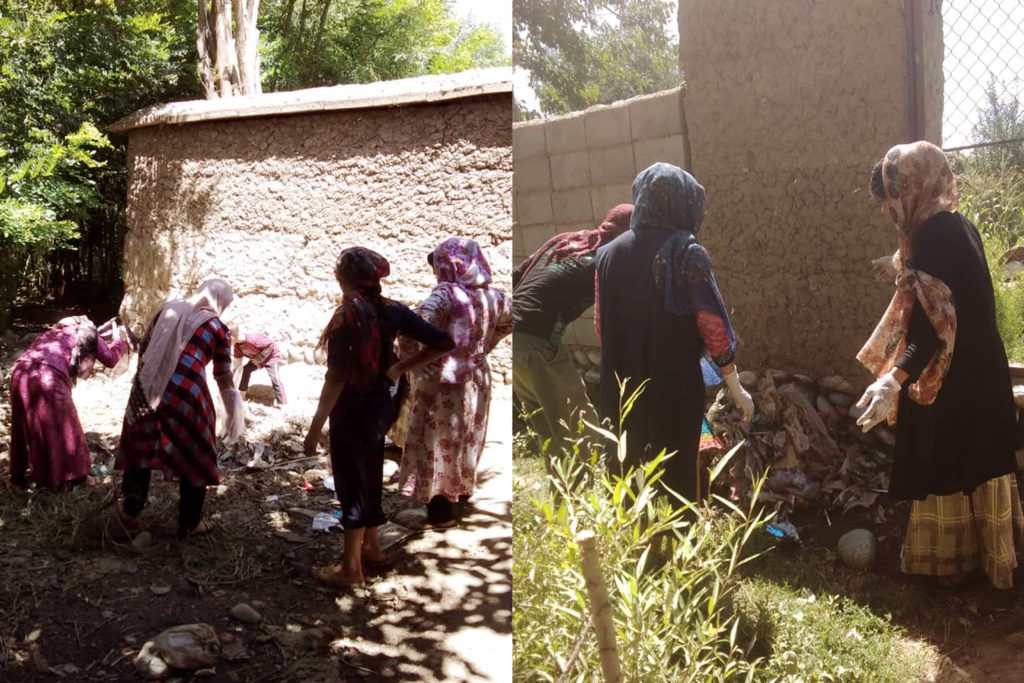 Hamza Khel is a small village in Kohestan district of Kapisa, a province located in the northeast of the country. Like in most cities and villages of Afghanistan, the waste management infrastructures and awareness are weak in this village, which as a result, causes many problems including health and environmental issues.
"Apart from the smell, there were many insects on top of waste piles, and as I had learned at school, the insects later transfer most of the microbes into the peoples' houses. This explains why diseases such as sore throat, diarrhea, and stomach problem were common in our village among children, young people and the elderly." According to Kreshma.
Kreshma believes that it takes no formal education or degrees necessarily to keep our environment clean. "I am not an environmental expert," she said. "But what matters is that I am a member of this community and I feel responsible for its problems."
Kreshma first discusses a solution with her parents and gets their advice on how to aware people. She then reaches out to 20 young girls and women, discuss the issue with them and persuades them to join the campaign to clean this waste areas. "I wanted women to play a greater role in this community initiative because women have been always the frontrunners of cleanliness, order and care in the Afghan families as well."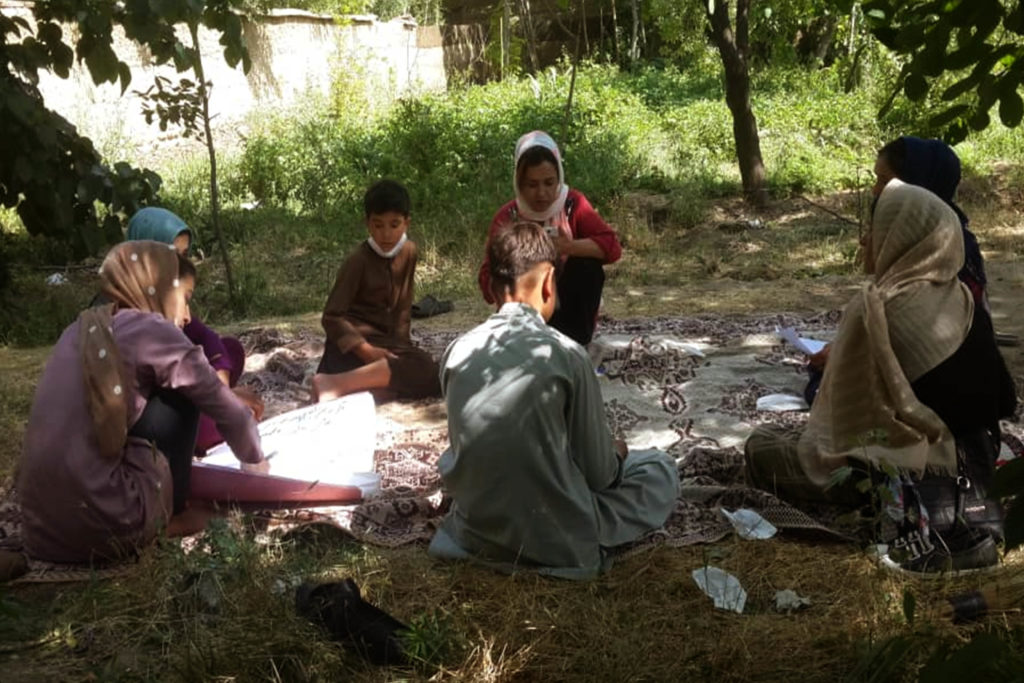 Nevertheless, she knows that to get rid of these wastes, they need to bury them and this requires an appropriate place, and in order to do that, she needs to get into a discussion with the heads of the village who are mostly men including the village Mullah. She asks her father to facilitate her meeting with the village heads. "I couldn't' do it alone. With the help of my father and the village heads, I managed to find a suitable place to bury the wastes. As a girl, it was my first time talking with the heads of the village about a problem that existed in our village. It did not sound easy at first. I was thinking with myself "What if they laugh at me?". I never expected them to listen but turned out that they are supportive of the idea. Soon after the meeting, around 20 young men also joined and volunteered to dig the designated area for the burial of the wastes. We cleaned, dug and buried for three consecutive days until we finished."
A week passes and all the wastes are gone from the neighborhood. The unpleasant smell has already started to fade away. Kreshma feels nothing but content about the result. She keeps going back and forth to the previously trashed areas and enjoys observing the emptiness and cleanness of the areas from the garbage. However, she hopes that this action wakes the people up for the future. "It feels good that the environment is clean now but what feels even better is seeing people take full responsibility and work for their villages. I hope people do not stop here."
Each neighborhood in Hamza Khel village has designated specific areas for putting their garbage and a group of women led by Kreshma has prepared a plan to clean the area regularly.