Amina Rahimi, born in 1992, has embarked on an ambitious mission. She has funded a small food factory for poor women supporting then to earn a living and support their own families. With a bachelor degree in journalism from Balkh University, Amina is determined to break new grounds.
Amina's life was full of ups and downs from the time she was born. In 1992, her parents expected a baby boy because their first two children were girls. Contrary to their expectations, the new-born baby was also a girl. Her parents rather reluctantly named her Amina. She grew up in the context of traditions and a society in which there was very little sympathy for girls. She was not treated in the same way as were all the boys of her age. She didn't receive much love and attention during her childhood. However, against all the odds, she never lost hope and stood against all restrictive traditions right from the beginning.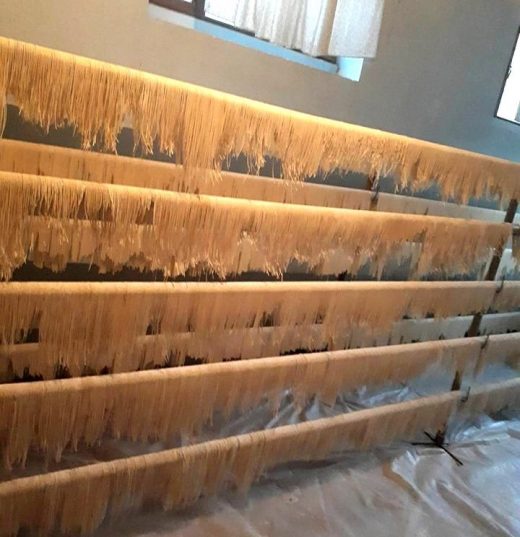 Given the culture of male-child preference, Amina's educational journey was a complex and often challenging one. "When I was in 11th grade, my family showed disagreement for the Kankor exam (university entrance exam)." she recalled. "My family stopped supporting me financially when I wanted to prepare for the Kankor. Instead, I spent all my pocket money on books to prepare myself."
After passing the Kankor , Amina was offered a place at the Faculty of Journalism. She was dreaming to study journalism for almost 8 years. So finally her dream came true. But after she broke the news to her family, they stood against her and mocked her choice of journalism.
The pressure and mocking from family members did nothing to stop the determined Amina from following her dreams. "During my university education, I endured many challenges and faced obstacles", she said. "I had to ask my family for pocket money. That way, I thought, I could reduce the challenges and obstacles to my education." Her expectation of support from her family was usually met with disappointment. "Fortunately, in the last two years of my university I was able to get part time employments to cover my own expenses", she recounted with a sign of satisfaction.
After graduating from the university without much support from her family, her life began to improve. She started full time employment. However, given her experience of growing up as girl in a male-dominated society, it was difficult for her to forget the plight of other girls who were faced with the same challenges. The idea of doing something for other girls to improve their lives and give them some financial independence never left her. After a while, using her savings, she funded Hamgam food processing factory aiming to improve women's lot and contribute to their financial development and self-sufficiency. She did this despite pressure from her family to invest in something she could use in the future, such as gold and jewellery. She stood firm and decided to invest on women.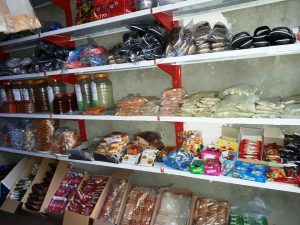 Before starting the food factory, Amina had opened a learning centre for the children of those families who were not able to pay high tuition fees in private learning centres. She offered classes for a nominal fee of one hundred Afghanis per month. The purpose of this was to do something while waiting for her saving to grow so she could move on to the next stage.
Now at the food factory, most of her employees are the women who were financially dependent on their families or girls who need to pay for their education or university tuition fees.
The factory produces tomato paste, spaghetti, jams, sweets, cake, soup powder, cookies, and other food products. Although her products are not able to compete with the Pakistani and Iranian products in the market, she has her own customers and clients. She produces high quality products and the consumers are satisfied with what they are offered. "People have been using Pakistani and Iranian products for years; that is why they are not good at trying new products in the market, but our products are produced with high quality and we have our own customers." Amina said.
Her income is not what she expected but she is satisfied. Her employees are happy with their jobs and income. "It gives me pleasure and I feel proud when I see women and girls are working with me, and they are happy," She added. "When I hear from one of my young employees that she is now able to pay for her tuition, I forget about money and feel proud of being able to help her."
Amina is determined not to stop where she is now. She wants to expand her business and provide employment opportunities for more women and girls who need financial support.