Fatema and Zahra, 19, are identical twins from Mazar-e-Sharif—the largest city in northern Afghanistan. Mazar-e-Sharif is one of the most diverse city in Afghanistan with many people from different ethnic groups and tribal backgrounds living along with one another. "Different parts and neighborhoods in Mazar-e-Sharif hold different beliefs about the interaction of girls and boys in the community." Said Zahra. "We live in a more conservative neighborhood. Only two years ago, like any other girls in the neighborhood, we would not go anywhere else except for the nearby girl's high school. That was our only small world. We were scared of boys and never trusted them." Said Fatema. "I never felt safe around them. My older brother would always warn us of boys. I was never willing to interact with them."
Some of the safety and distrust issues come from the personal cases of harassment that Afghans experience as girls. "I have been catcalled by boys several times in the streets." Said Zahra. "This had made me come to this conclusion that what my brother said was all true and we should avoid all boys."
Nevertheless, the twins were passionate to take supplementary classes besides their school, but for that to happen, they needed to travel around five kilometers each day to Mazar-e-Sharif's downtown and share a classroom with boys. "We had no choice." Said Zahra. "We needed to put our education first."
Twin sisters starts their classes with insecurities and doubts. "In the beginning, we were so shy and uncomfortable in communicating with boys." Said Fatema. "But since it was a shared class, it was inevitable to interact with boys especially when we would do the exercises in pairs and groups. After a few months, we became more comfortable with them, or at least we were not scared of them anymore."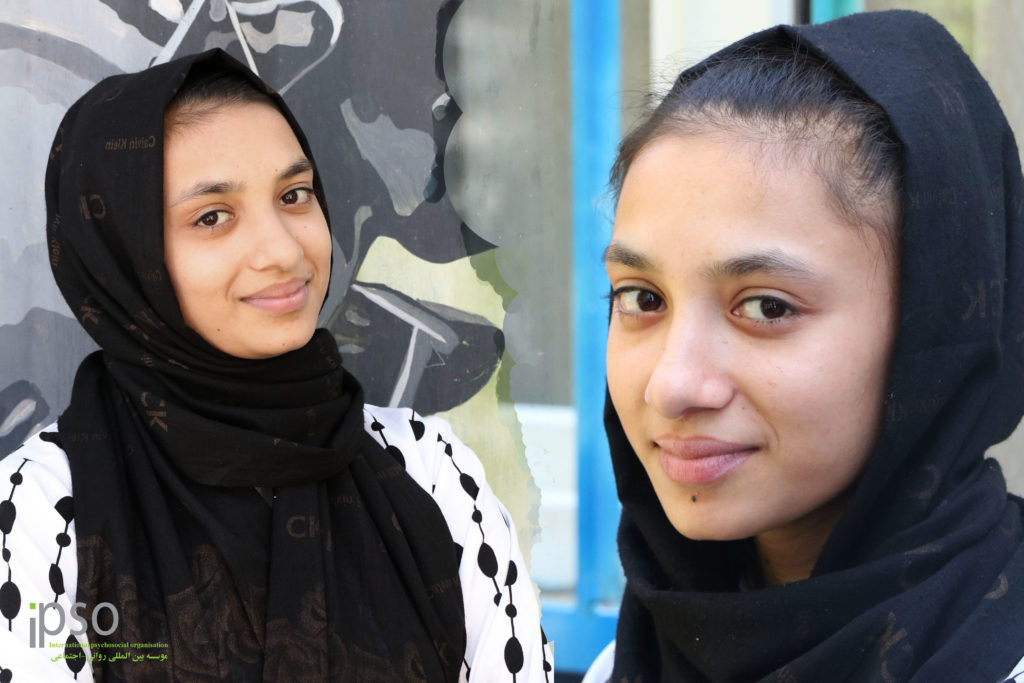 However, the sheer class environment is not the only reason for the change in their perspectives. Experiencing the world beyond their small neighborhood provided them with many other great opportunities. Fatema and Zahra have been volunteering for many youth-led initiatives inside the city of Mazar-e-Sharif for more than a year now. By engaging in the community, they have had even more opportunities to not only interact but also work with boys on meaningful community-level activities.
After almost two years, the perception of the twins changed significantly towards men as exposure to a collective environment provided them with a good opportunity to talk, interact and work with their male counterparts. "We have held several community dialogues and social events together with our male teammates since 2019, where we sat and exchanged ideas, and designed and implemented activities together." Said Zahra.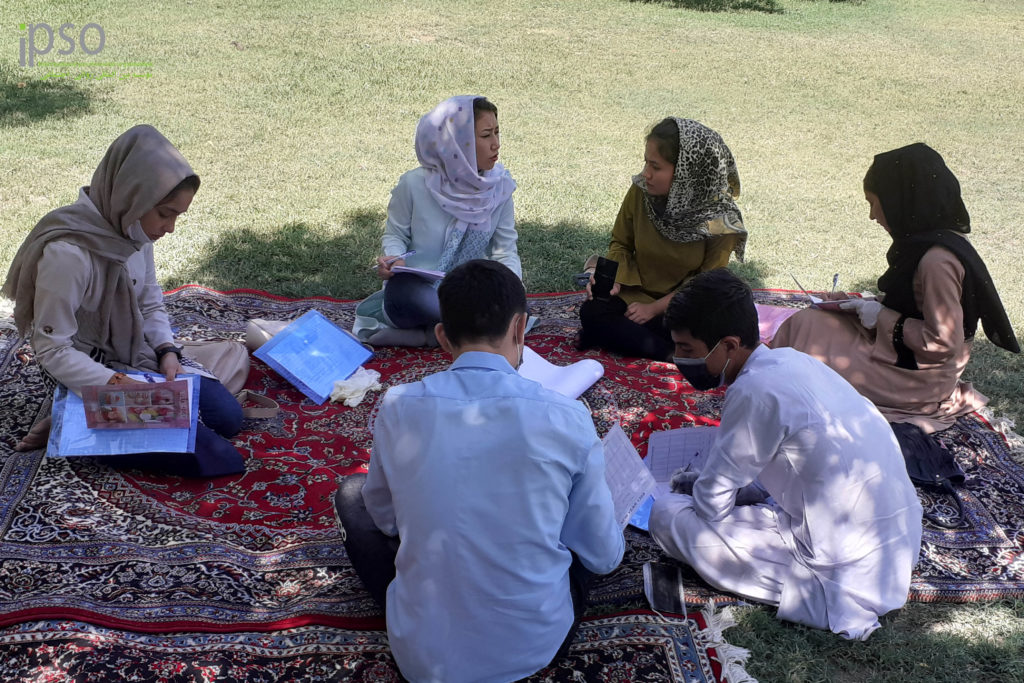 "One valuable thing that I learned after two years is that not all men are the same," said Fatema. "And that what we assumed about men all these years from far away are not entirely true. Men could be civil, kind and caring too, and we can develop a positive and healthy friendship with them based on trust."
However, social interaction between genders is not a barrier only to women. Men also face challenges in communicating with women. "Talking to girls was never easy for me as a boy either. I was not sure about the reaction of the girls. What if I initiate talking and they take my good intention the wrong way. What if people judge me and label me as a womanizer?" Said Mubarakshah, 21, the co-founder of a volunteer-based initiative where the twins are currently volunteering.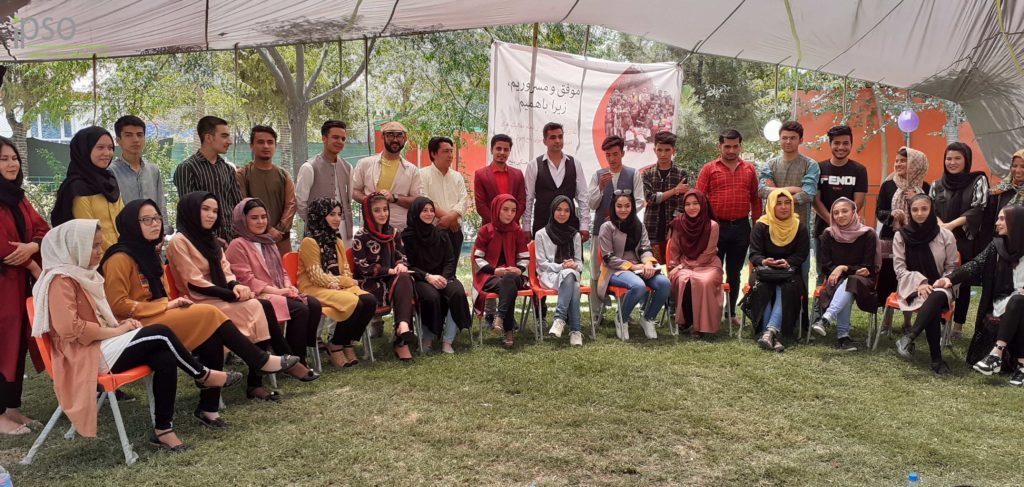 Fatema and Zahra join Mubarakshah's team as volunteers in late 2019. "After meeting Fatema and Zahra, I realized men and women can achieve positive relationships that incorporate respect, understanding and cooperation." Said Mubarkshah. "Fatema and Zahra have brought a lot of creativity and fresh insights to the team that we would have never had otherwise. Boys and girls together can develop better ideas and can create a wider impact. How can we avoid half of society and ignore their ideas?"