The source of income for many families in Afghanistan is children, who meet the financial needs of their families through various activities from their daily works. The child plays an important economic role in the Afghan family structure, mainly because the little money earned by their parents is hardly enough their family. Additionally, due to cultural practices, Afghan mothers rarely choose to seek employment outside their homes. In this situation, the family relies upon the economic contribution of the child.
According to the United Nations children's agency UNICEF, an estimated 60,000 children working on Kabul's streets,
15-year-old Rashid, who lives on the edges of Kabul the capital of Afghanistan with his mother and a sister, is one of those child labor in Kabul who sells plastic bags in the city's bazaars to support his family financially. "I sell plastic bags to meet my household's financial needs and earn up to 80 Afghanis (1.3) USD a day," he says. "Since the lockdown has been imposed in the city, I have not been able to work in the city, and meet my family's and my own financial needs."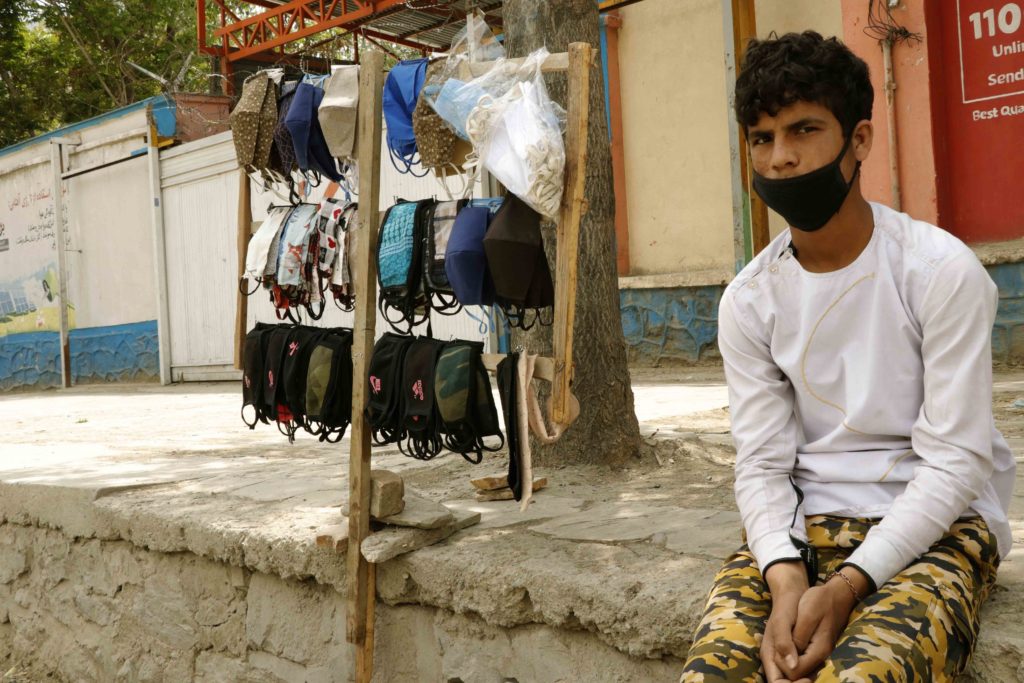 "I try to go to the market for work despite the pandemic, but I can't earn as much because of the lockdown as I earned earlier," said Rashid.
Many people initially did not pay attention to the travel ban and tried to keep their activities, businesses, and markets open to the public during the lockdown, but the city police did not allow people to do so by placing checkpoints in many parts of the city. As long as it is as crowded as ever it causes the virus to spread further.
The closure of the market has led to disruption in the work of many child workers like Rashid. "People don't come to the market to buy goods like before, that's why I can't earn money." Explain Rashid.
Many families are worried that their children will not be able to work and earn a sum because of the lockdown. Rashid's mother says: "On the one hand, I can't send my son to work in the city for fear of the virus, and on the other hand, we are facing financial difficulties."
She says: "I always encourage Rashid to focus on his studies in addition to his work so that he can be a good engineer in the future and we live happily without financial problems,"
Sardar Wali, a neighbor of Rashid who owns a flour store, says: "The outbreak and the spread of the Coronavirus had not only disrupted Rashid's life, but also the lives of many people but what is needed at the moment is to help each other at the right time."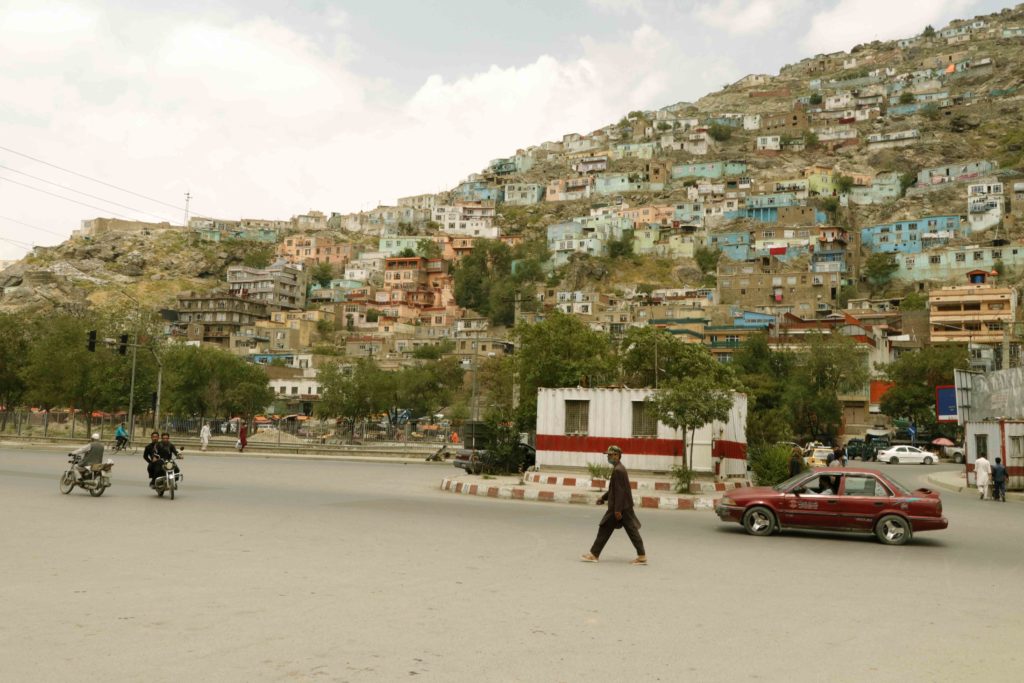 "With the spread of the coronavirus, markets have closed, and food prices have skyrocketed," he says: "That makes it a disaster for many families like Rashid. Since coronavirus also caused a food crisis and Rashid could not provide food for his family in these conditions, I helped him with four bags of flour, including some money from my own, during this lockdown."
Many shopkeepers and traders, including Sardar Wali, are providing humanitarian assistance during the lockdown in Afghanistan to prevent disasters and food crises. An Afghan businessman from another part of the city Massoud says: "Many people are at home, and many others have lost their jobs and chance of daily works."
Massoud, who is a Gas trader, has so far provided free gas to those families and people who lost their jobs and daily working chance He says: "many are losing their jobs, as well as those who are struggling financially to make some sum, I tried to help them, and fulfill some of their needs, this is my responsibility as a citizen of the country to help them during the lockdown."
Rashid was worried that he would not be able to earn any money. "I am happy to have a house to live in, and thanks to those who help the vulnerable families and people during the lockdown," he says: "I go up to the roof of the house during the lockdown and play kite. I am also happy to be with my family, and I spend my time with them although it is hard not to be able to earn money."