On a breezy spring morning, nothing could tempt Afghan kids more to take to the rooftops or out on the hills than the prospect of flying kites. The wind during spring and fall is ideal for flying kites and the skies above Kabul are filled with multi-coloured paper creations of all shapes and sizes. "The warm months of spring are my favorite time of the year and make me think of all the fun stuff we can do – hiking, having a picnic with the family or an outdoor festival – but my favorite is to FLY A KITE!" said Sakhi Daad Agha, a 13-year-old boy from Kabul.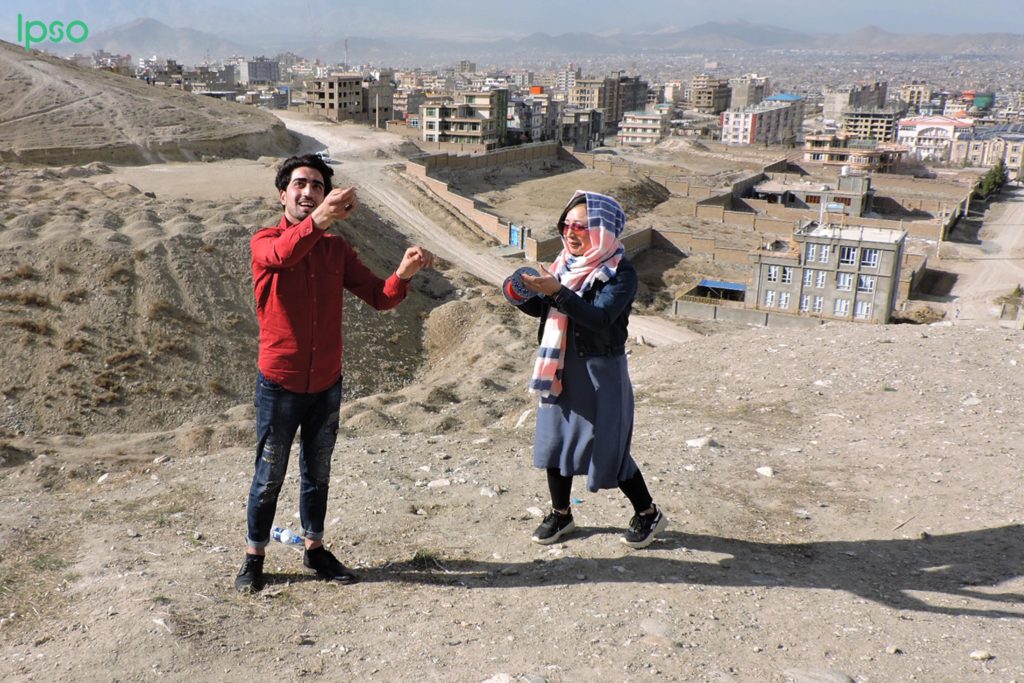 Kite flying or 'Gudiparan Bazi' is a long-established form of recreation among young Afghan, mainly boys and young men. Its significance is conveyed in Khaled Hossaini's best-selling book 'The Kite Runner' published in 2003 which tells the story of two Afghan boys during the Soviet occupation of Kabul who experience ups and downs in their lives.
This past March, a group of some 40 young boys and girls organized a kite flying event on Omid Sabz Hills in western Kabul, with participants from Tajik, Pasthoon and Hazara communities coming together to fly kites. The aim of the event was to promote cooperation among different ethnic groups by helping each other to fly kites. Before launching their kites, they wrote a positive thought about another ethnic group on the paper of which the kites are made. For example, one sentence reads: "I find Langham people very smart and hardworking" while another participant wrote "People from Bamiyan are very civilized and friendly." The group was divided into trios one Tajik, one Pashtoon and one Hazara, with one holding the roll of thread, another holding the kite to launch it and the third controlling it once airborne.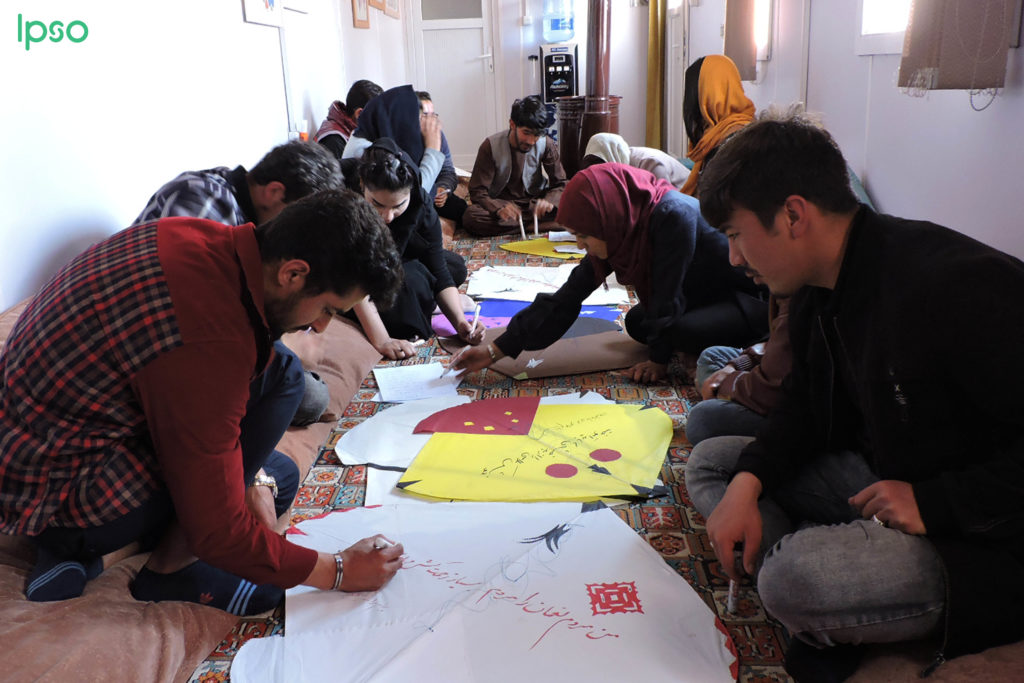 "Who could have imagined that something as simple as a piece of paper or plastic stretched over some sticks and a long piece of string could be so inspiring and powerful? It can bring people together and foster cooperation among them. The experience really gave me chills." Said Hafiz, an 18-year-old participant.
While this event was all about group-work and co-operation, there is also a long tradition of competitive kite-flying in Afghanistan. Having coated the string of their kite with ground glass in advance, the idea is to get close to a rival and try to cut their kite string, bringing the other kite down. As the losing "azadi" or free kite flutters to earth, while children frantically run after it to retrieve it to fly another day. One of the participants in the event Hafiz explains: "We wanted to show that activities such as kite flying need not be about competition, but about working together and simply having fun."