Ahmad Farhad Kayhan. 26, is an artist and environmental activist from Badakhshan. He has been painting since his childhood and has recently made a great contribution to the awareness of the importance of the environment in Badakhshan by using his art.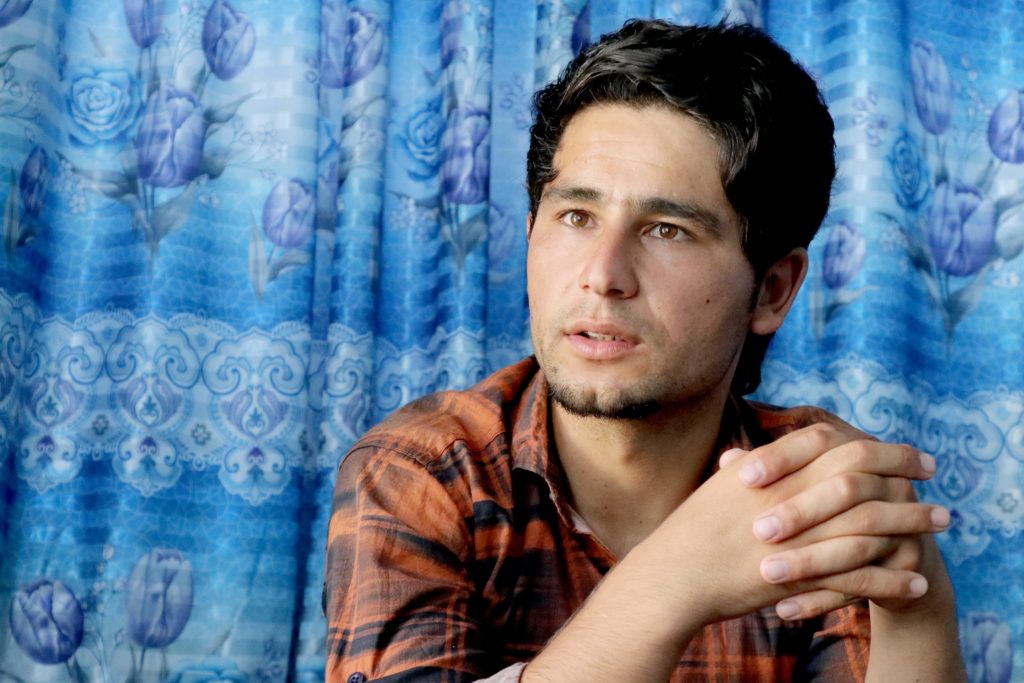 "At first, I was just painting with pencils and paints. But since three years, I am doing things differently. I am creating valuable, usable artifacts using material and objects that people don't use anymore and consider them invaluable, such as stones, woods, discarded plastic bottles, cans and tires."
"I collect solid waste, including plastic bottles and car tires that are very harmful to the environment and use them to make functional objects such as sofas, cottages, chairs, tables and etc. I think two messages can be promoted by this. Firstly, the reuse of these wastes can be economically efficient. For example, I have not only made all my office and home furnishings from these materials but also sold several other ones so far. Secondly, we can limit the damages to the environment by collecting and recycling them, especially plastic bottles and old tires."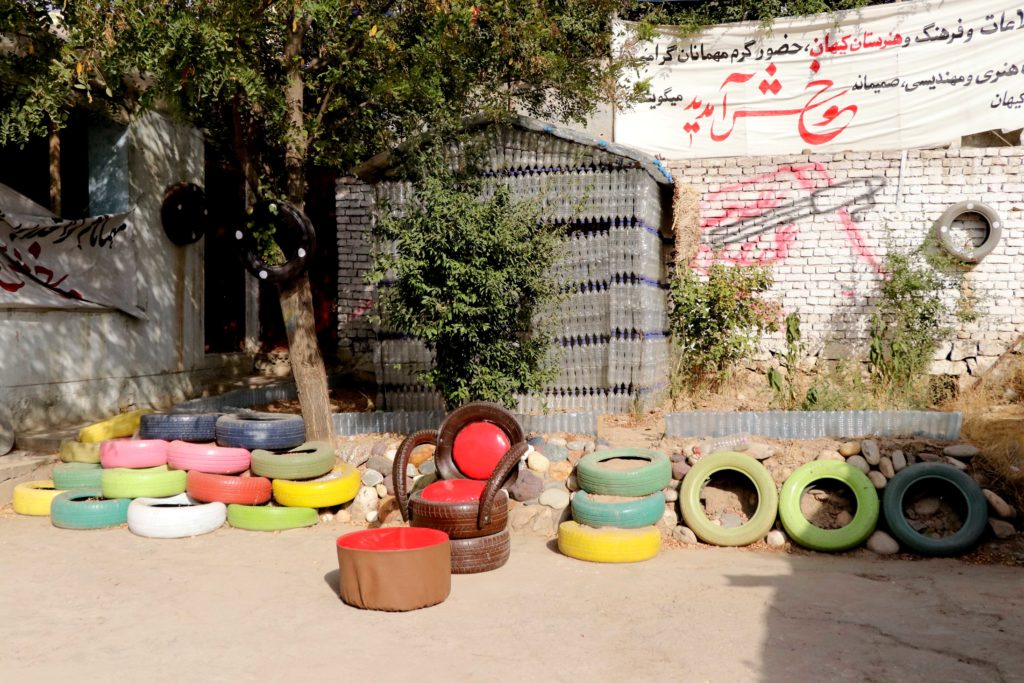 Kayhan has sought to promote this art to other enthusiastic young people so that he can create a larger and more effective community of artists who cares for the environment.
"A lot of young people reached out to me to learn. We are now a group of young artist working for the environment."
Kayhan and his students are working on the concept of a series of provincial and then national exhibition called "Environment through Art" to be held in World Environment Day on June 5, 2020. . They are currently in the process of making more than a hundred functional objects of various materials including plastic and tire.
"Keeping the environment clean is one of the major duties of youth along with other problems and should not be overlooked. In the future, I would like to promote this work to other provinces too especially big cities like Kabul that uses and discards tons of wastes each day."