On a brisk June Morning, in the Omarzai area of Laghman province, villagers gathered in a relaxed atmosphere, keeping social distance, where the beauty of nature sang its songs, the green bushes and the green trees dance to the gentle waves of the wind.
This gathering, called Dera, is held to discuss and solve their social issues.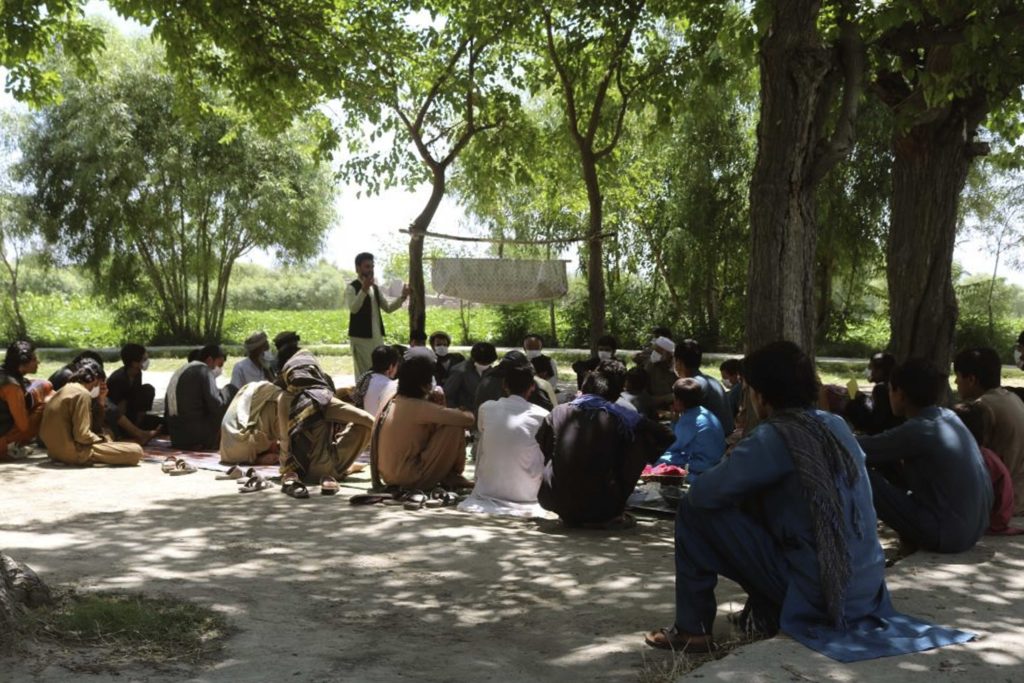 Dera in Laghman province has an ancient tradition in remote areas and is considered as an important part of the local culture. Amanullah, a local resident, says: "Deras in these areas are managed by a person appointed by the people. This person is assigned to bring other villagers to Dera in order to solve the problems of the villagers such as family conflicts or other social affairs and take actions to implement the solution."
Furthermore, Deras are also held for cultural activities such as poetry recitals. Ezat, a young civil society activist who lives in the area says: "Dera is a poetry destination for young people in the area. It is a great opportunity for them to share their poems with the local participants."
He continues: "Through Dera, the youth also perform entertainment programs that include traditional music programs. The youth of the area love to participate in this program, some of them sing traditional songs and some of them dance to the music."
Young leaders implemented through a local Dera, a community project in the Omarzai area in Laghman. The title was: "How to save our Family from disease"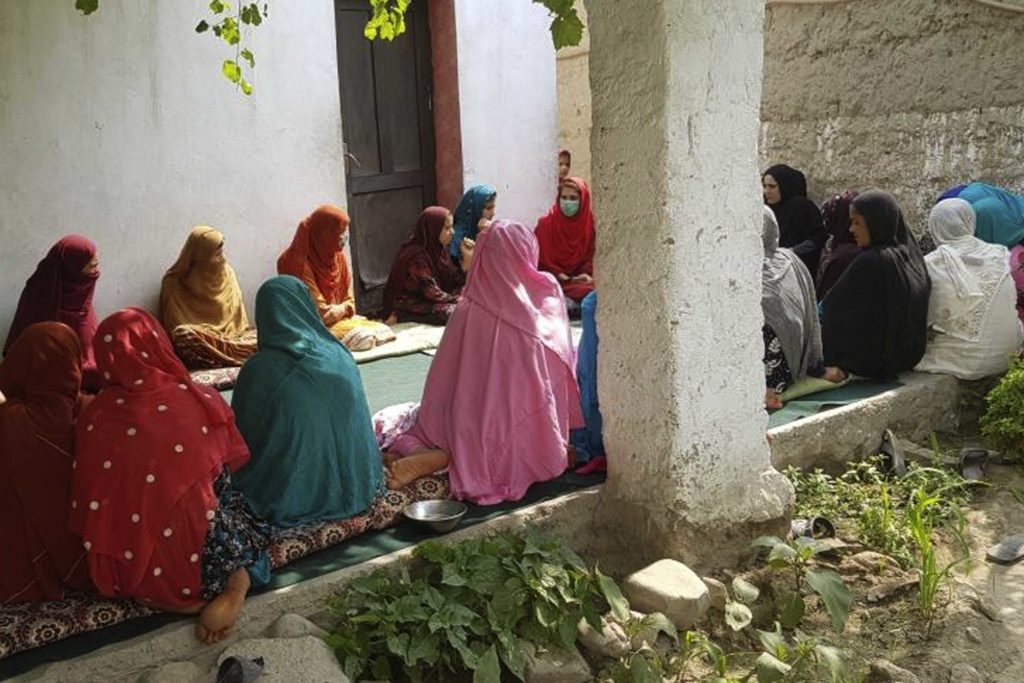 Young leader Sajad Ayaz, a resident of the area, says: "The coronavirus is spreading rapidly in the province as well as in our village, so as a young and responsible man in the village, I felt the need for awareness among the people In order to prevent the spread of the coronavirus."
Mahmood, the head of the village and Dera says: "Our society is a traditional society where people attach great importance to social relations and social values. That is why the people of the villager interacted normally with each other and did for instance not keep social distance."
"People in the Omarzai area did not know about the Coronavirus. Many people in the area were infected with the virus and they would recognize it as typhoid. Through this community project, we have tried to share with the people the exact information about the virus and how to prevent it." Concluded Ayaz.