A group of Young Leaders in Mazar-e-Sharif joined forces to address the issue of domestic violence within their community, by convening meetings to discuss how best to deal with entrenched attitudes and prejudices. One of the Young Leaders, Mubarak Shah Majidi explained 'There are many in our families and communities who suffer violence at the hands of their relatives. In order to protect those who are vulnerable from such violence, we have tried to raise awareness within families and the wider community. Along with 40 volunteers, we have organized meetings in and around Mazar-e-Sharif with a cross-section of society to expose the prevalence of domestic violence and find appropriate ways of preventing it'.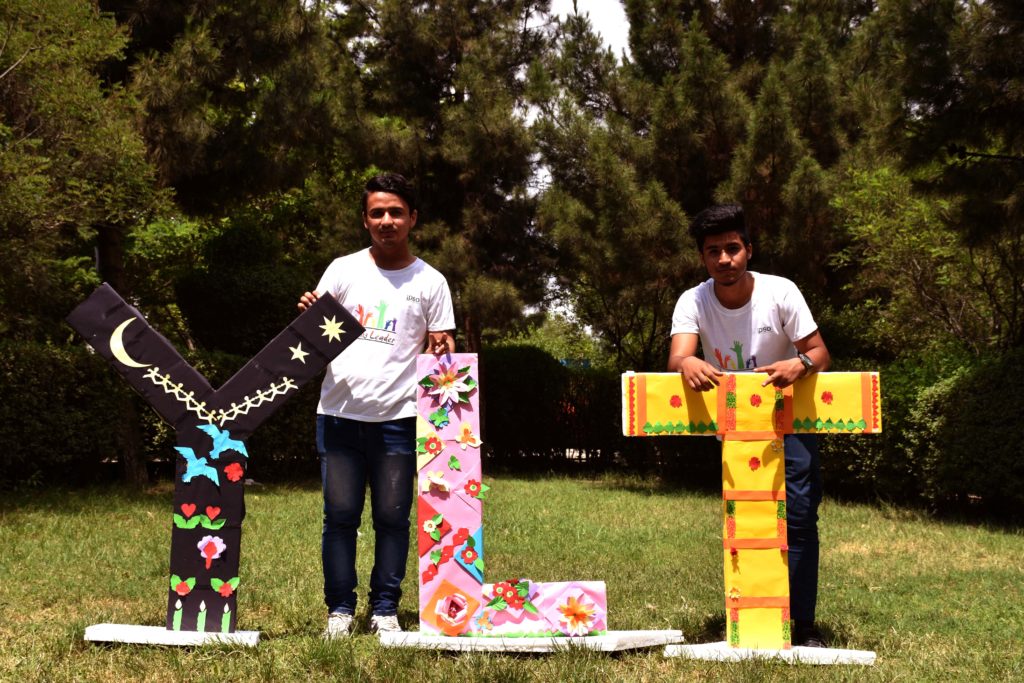 Abida Khanzada, one of Young Leaders in Mazar-e-Sharif was, after completing the ninth grade at school, not allowed by her family to continue her education. Abida explains that 'I was denied my rights by my father, who believed that women should stay at home and look after the family. By becoming involved in activities of the Ipso cultural container, I was able to convince members of my family that I and others can take a more active and constructive in society. As a result, other female relatives were also able to find the confidence to pursue their education. Through this, we have proved that community leadership is not confined to men, and that we can bring about positive change.
By establishing a facility in Mazar-e-Sharif city for disabled women, Abida has strived to address the challenges they and their families face by providing jobs in appropriate fields with local organisations so that they are able to contribute to their households. She explains that 'I want to contribute to the development of my community.'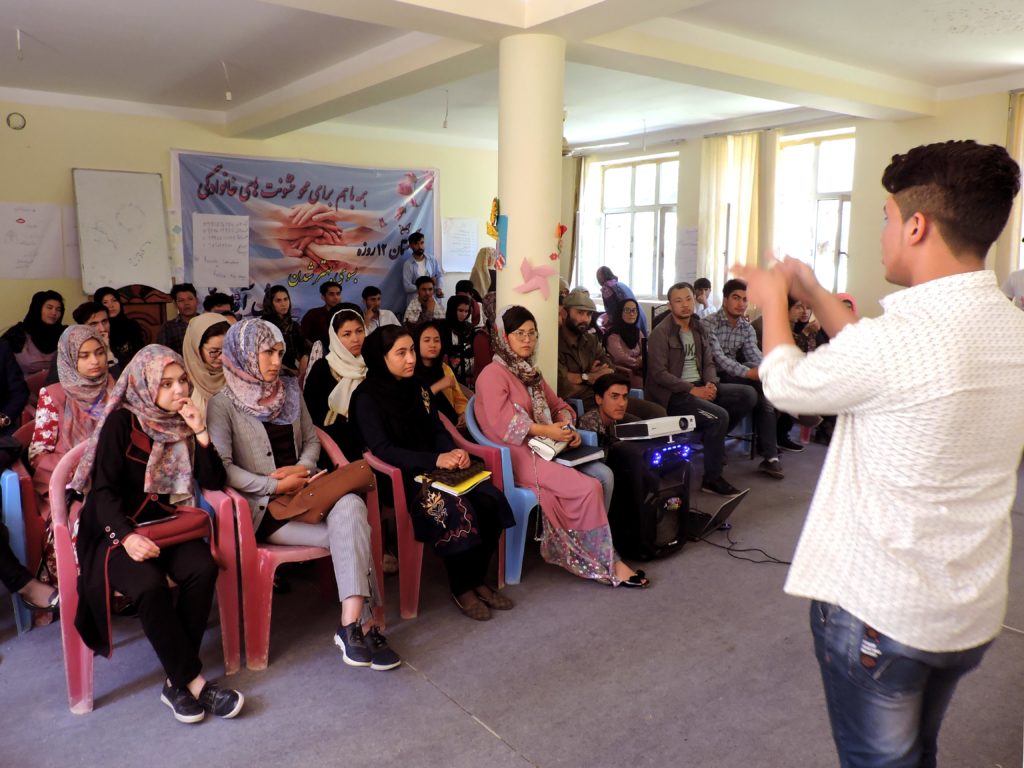 The 'Young Leaders Association'
Upon completion of their activities with support from Ipso, the 'Young Leaders' in Mazar-e-Sharif aim to continue to bring about positive change in their communities. To this end, they've set up an Association to encourage other young people to work to improve their situation. Mubarak Shah Majidi, who played a key role in establishing the Association, says: 'We did not want to stop our work as Young Leaders, so plan to continue our initiative and encourage others. One of our first actions was to provide food to families facing economic hardship in Mazar. This is just the start of our efforts to address the multiple problems our communities face…'
The Association held a conference for 3 days to encourage young people from across Afghanistan to participate in efforts to motivate our brothers and sisters to be positive and engage. Another member of the Young Leaders' Association, Sayeed Murtaza in explains: 'After completing work in our communities, we wanted to maintain contact so as to tap into our energy and experience to bring about change'.
As Touba, another member of the Association, explained: 'Our goal is to create a volunteer spirit in order to address problems that may otherwise elude members of our communities without adequate resources'.